OK... I'm assuming most of you have seen at least some of DS9. Physically, obviously, 386 resembles DS9. However, given that we're not in a Bajoran system and that Starfleet finished the construction of the base after capturing it from the Cardassians, there are some differences.
The key thing to keep in mind is that the control panels and consoles display a variation on the standard LCARS design, except that the console SHAPES are still Cardassian... so that changes the layouts from your normal Starfleet squares and rectangles.
Beyond that...
Locations: Obviously Ops and the Promenade are central locations for most of the action, for the simple expedient reason that they are the areas everyone knows the general look and feel and size of. Ops is pretty simple, and I won't bore you with an analysis of what is where in it... that'll go in the station tour that will go up on the site when I get done making it (It'll probably actually go up in segments).
The Promenade, however, has a lot of spaces to fill, and I expect that some of the shops that are there now won't be in a few missions, and some new ones will have popped up. I do want to keep track of where the major, permanent elements are, however, and tonight I'll be putting up a map on the site, with a link here, with a key to where everything is.
So far we've established that the following places are on the Promenade:
Security Office/Brig
(this looks largely identical to the same office on DS9, with the aforementioned changes to the control interfaces)
Infirmary
(Same notes as Security, and there is a larger, more Starfleet-looking sickbay facility elsewhere in the base, probably lower in the core area)
Flanagan's Pub
(Think Quark's, but without the Dabo tables and with Irish-themed decorations.)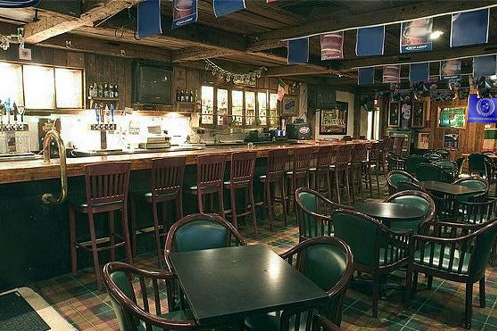 Rosie's Restaurant
(Similar in size to Flanagan's, directly on the opposite end of the Promenade from Flanagan's.)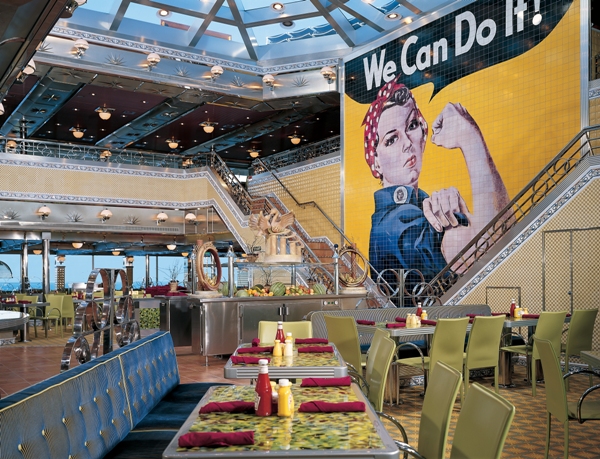 The Black Hole CafeThe Edosian
(Cardassian Restaurant, note that the player who added this and was going to play its proprietor had to resign, so it may or may not be staying)
Meyer's Mercantile
(A shop of odds and ends owned by the brother of Admiral Meyer. Every now and again the Civilian Meyer will get into shady dealings. He's Quark with better connections, but also more conscience. He doesn't do anything that will put his family or the station in danger.)
Art shop
You can feel free to suggest places that should be added to the list of established shops, but keep in mind that unlike DS9, this station is run completely by Starfleet, and thus is subject to the full extent of Federation law. Also, given that the Dockmaster will be a fairly important NPC, I'm considering having his office be on the Promenade as well, to give it a central location.